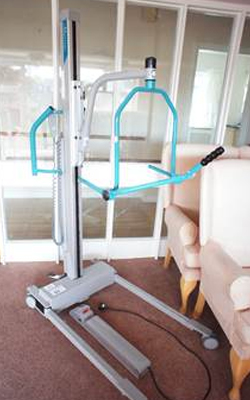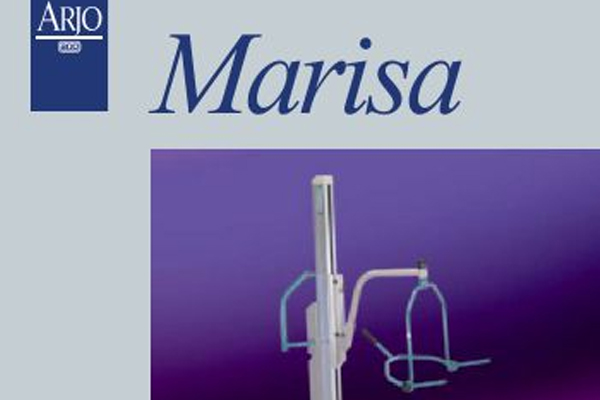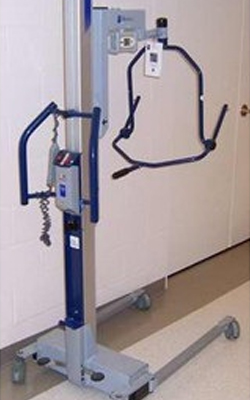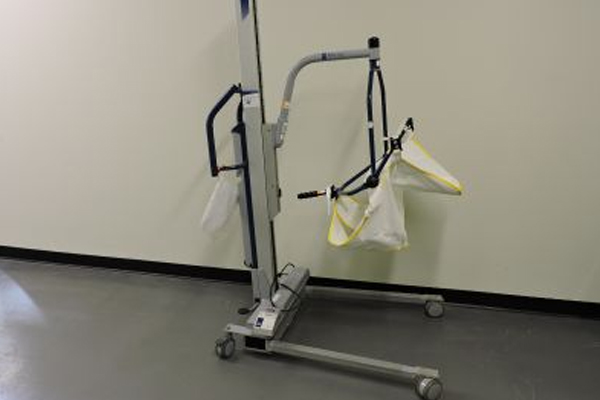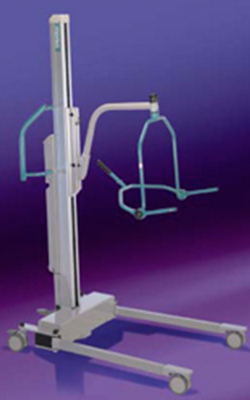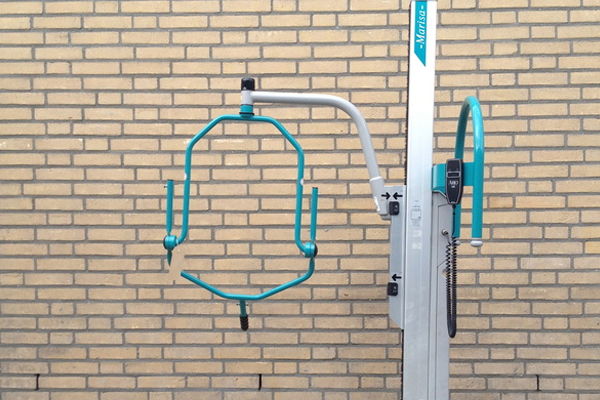 Hoist Specifications
The Arjo Marisa Hoists from Disability Hoist Hire come with Arjo's tilting spreader bar and head and body support sling to allow the patient to be transferred in a comfortable, semi-reclined position. This allows the sling to remain secure during transfers and minimises the risk of injury to carers. The tilting spreader bar handle allows gentle positioning of the patient during raising and lowering – without having to push down on the patient's knees, causing discomfort, or pull on sling straps. This makes it easy to sit a patient up in bed or right back into a chair without touching the patient. Download the hoist brochure here: Download Arjo Marisa Brochure
Testimonials
The bar on the arjo Marisa means that my carers don't have to push down on my knees when lowering which makes the hoisting a lot more comfortable for me.
Rebecca, Devon
Since having the access to this hoist as and when I need it, I feel less restricted to sitting in my chair or lying up in my bed all day. I am so grateful for the flexibility this hoist has provided me to allow me the freedom to transfer as and when I wish in the comfort of my own home.
Deirdre, Isle of White
I hired the arjo marisa for a case I was managing as my clients mobility needs deteriorated following his discharge home from hospital. Having provision to a service like the disability hoist hire means I can work closely with the therapy team involved in my clients rehabilitation and easily provide the therapist with the equipment they need to facilitate my patients rehabilitation.
Liz, Case Manager , Bush & Company
Disability hoist hire provides such a vast range of hoists to suit all individuals with a variety of needs. I find the Arjo Marisa hoist the most comfortable for me between my transfers.
Sinta, Humberside
I use the disability hoist hire service in the hotel if I have any clients who have specialist disability needs. I ensured both myself and my husband were fully trained to use this hoist if a client was unable to come to the hotel with a carer. Not only is it rewarding knowing I can provide a hospitality and care service to my customers but it has also increased bookings as very few hotels if any around our area can offer the same level of service.
Damien, London Airport Hilton
Our Clients