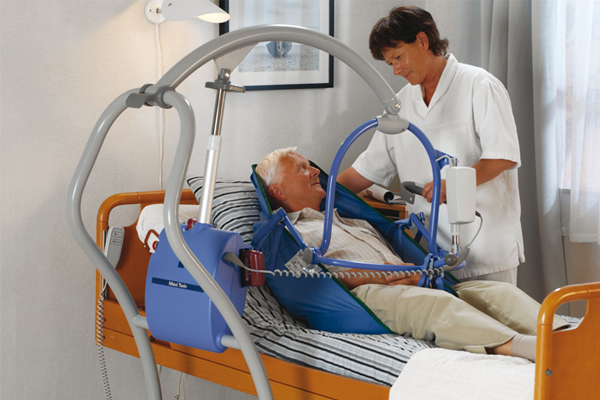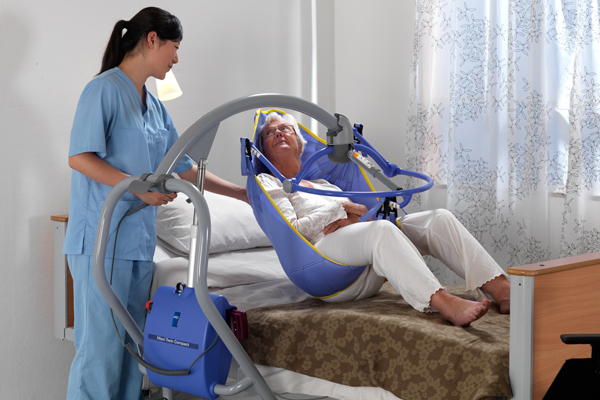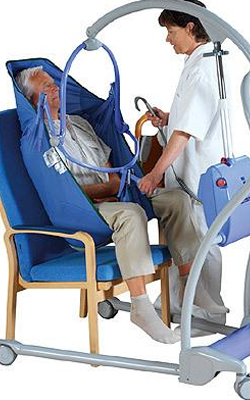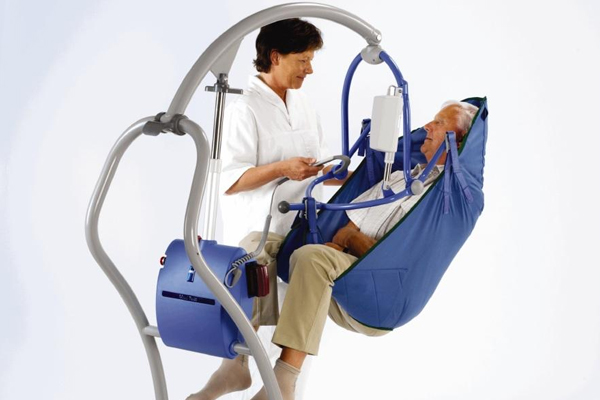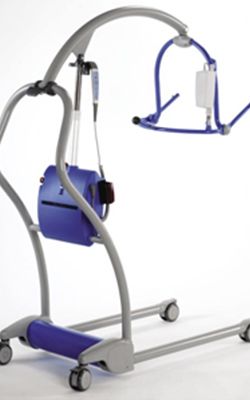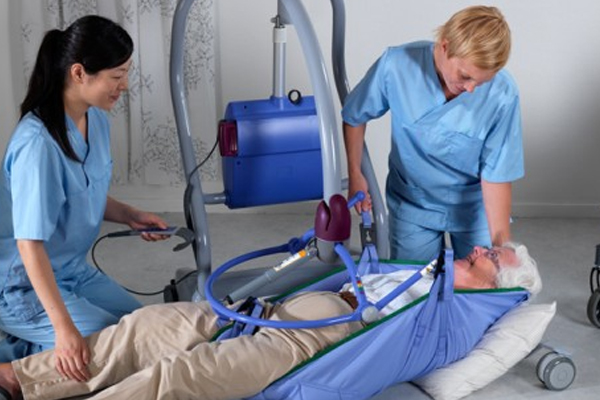 Hoist Specifications
The Arjo Maxi Twin Hoist has a twin mast which improves stability and weight distribution of the hoist. It also allows a further reach so that it is easier to hoist someone from a bed without having to reposition them. The longer reach also means that someone can be hoisted from the floor if needed. The gap between the masts means that eye contact can be made throughout hoisting.
The sling fits onto the frame and can be easily rotated 360°, even during use. The hoist is operated via an electronic control so the entire hoist is very easy and simple to manoeuvre. All these features combine for safe, smooth and comfortable hoisting. Download the hoist guides here: Download Arjo Maxi Twin Manual Download Arjo Maxi Twin Further Info Download Arjo Maxi Twin Features
Testimonials
The arjo maxi twin gives me comfort in knowing if I were to fall I could be safely transferred back to my chair
Philip, East Midlands
Thanks for sorting out hoist hire at short notice for us! It allowed us to provide access to all our students in order for them to get involved in all our university has to offer and to ensure they feel welcomed and well integrated during their initial few weeks at university.
Andrew, Student Union President
The arjo maxi hoist makes me feel very much at ease when being hoisted because I can be re-assured by talking to my family member or my carer whilst being hoisted.
Monique, Yorkshire
I feel the arjo maxi hoist is fantastic as it allows me to be smoothly manoeuvred into my bed or chair and works efficiently in smaller spaces making the hoist quick and easy. I have a lot of confidence in this hoist and my family members feel very much at ease when using it.
Jeanne, Cumbria
Our Clients