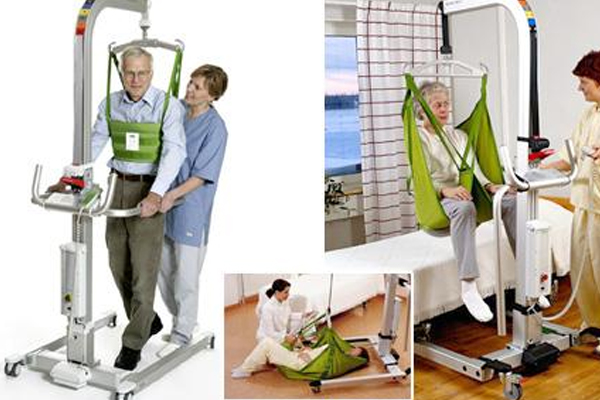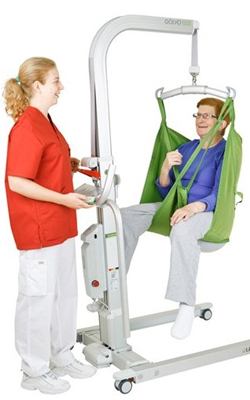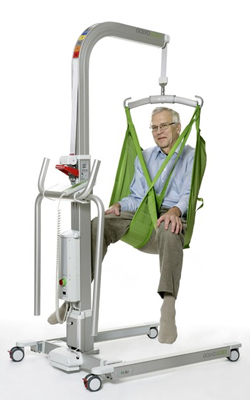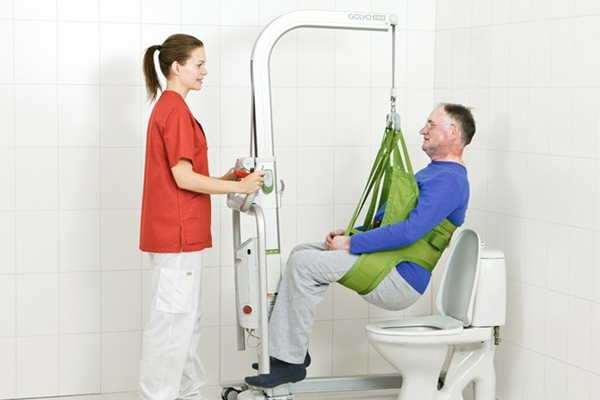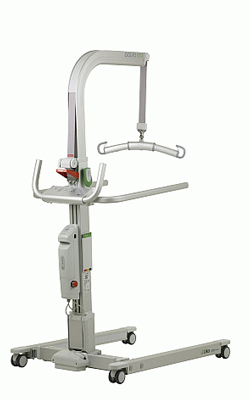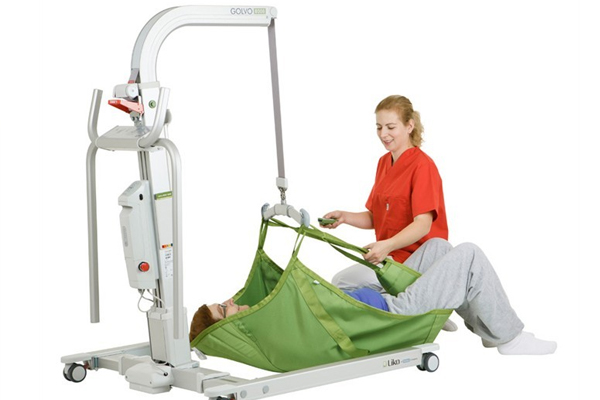 Hoist Specifications
The secret of the Liko Golvo is its telescoping mast, which, as on an overhead lift, allows the lift strap to be adapted exactly for the person to be lifted. The lifting height and the space inside the hoist also make the Liko Golvo suitable for gait training, lifting with a stretcher and lifting from the floor. The Liko Golvo hoist is equipped with retractable armrests which can be used by the patient as well as the carer. Download the hoist brochure here: Download Liko Golvo Brochure
Testimonials
The Golvo hoist is the most versatile hoist I've ever been in. It allows me to stand up straight and supports me whilst I practise my stepping but also for functional manoeuvres like in and out of bed.
Susan, Greater Manchester
I use the liko golvo hoist in the community with one of my patients. It is a fantastic piece of equipment that allowed him to complete exercises in standing between therapy which has made a huge difference to him rehabilitation. It is both rewarding to me and him that we have a service that can provide short term loans to meet patients needs who have potential and may not require the hoist long term.
NHS Community Worker
The Golvo hoist has been a life changing piece of equipment for me as it provided me with the support I needed to comfortably be able to move around and stand throughout the day.
Euan, Inverness
We find the hoist simple to use and is the most suitable hoist to help manoeuvre patients who need to be transferred in tight spaces as it has a lower base.
Anne, Care Assistant, Nursing Home
Our Clients